Walt Whitman
High School
Class of 1969
In Memory
Barry Segal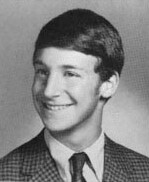 Greg Friedman posted a message.
Posted on: Dec 05, 2017 at 10:41 am
I regret to report that Barry Segal passed away this morning after a brave thirty year battle with Parkinson's Disease. It was sad to watch Barry's deterioration over the years as I always marveled at his athletic prowess -- he regularly creamed me at 1 on 1 hoops -- as well as his musical talents including an uncanny ability to improvise on the clarinet, sax and piano. He leaves his wonderful wife Elizabeth and Ross Dembling, his oldest friend since Kindergarten, who has spent the past two weeks by his bedside.