Walt Whitman
High School
Class of 1969
In Memory
Walton E. McBride III VIEW PROFILE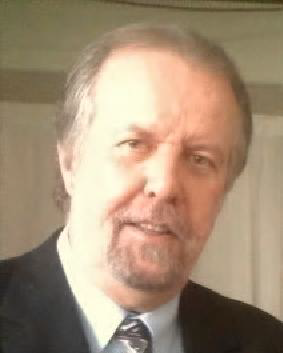 Walton "Ned" McBride III, 61, of Slidell, LA, died Sunday, November 24, 2013. He was comforted by the love of his family at home and through the prayers and well wishes of loved ones who were nearby and far away.
Walton was born a Franco-American in W. Germany at a USAF Hospital. He graduated from Walt Whitman High School in Maryland, and earned a Bachelor's Degree from Louisiana Tech University and a Ph.D in Physics from the University of Mississippi "Ole Miss." At the time of his death, he worked as a scientist for the Naval Research Laboratory, Stennis Space Center, Mississippi.
He is survived by his wife, Tina M. McBride; sons, Walton McBride IV (wife, Jacqui) of Gonzales, LA, and Sean McBride of Baton Rouge, LA; sister, Patricia McBride of N. Potomac, MD; brothers, Philip McBride (wife, Anne) of Peachtree City, GA, John McBride (wife, Sarah) of Sycamore, IL, and Pierre Xavier McBride of N. Potomac, MD, along with numerous aunts, uncles, nieces, nephews, and cousins in the United States and France. He was preceded in death by his sister, Mary Margaret "Minette" McBride; father, Walton McBride Jr.; and mother, Lucile F. McBride of Rockville, MD.
As a US citizen and civilian worker for the US Navy, Walton worked tirelessly for the US war-fighter. In lieu of flowers, the family of Walton "Ned" McBride III asks that donations be made to the Wounded Warrior Project.
Click here to see Walton E.'s last Profile entry.