Walt Whitman
High School
Class of 1969
In Memory
Karen E. Loube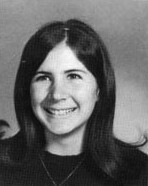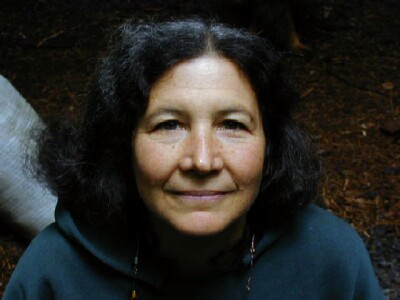 Birth:
Oct. 19, 1951
Washington
District of Columbia
District Of Columbia, USA
Death:
Feb. 6, 2002
Eugene
Lane County
Oregon, USA
Date Deceased: Feb-6-2002
Age at Death: 50
Cause of Death: cancer
Classmate City: Waterville
Classmate State: OR
Classmate Country:
Reported by Peter Jones http://www.thefreelibrary.com/Obituaries.-a083492753
Karen Loube A memorial service will be May 5 for Karen Elizabeth "Liza" Loube of Walterville, who died Feb. 6 of cancer. She was 50.
Loube was born Oct. 19, 1951, in Washington D.C., to Samuel and Evelyn Egber Loube.
She lived in Bethesda, Md.; Bisbee, Ariz.; and the Greenbriar Community near Austin, Texas, before moving to Eugene in 1996.
She graduated from Walt Whitman High School in Bethesda in 1969, and studied social work at the University of Maryland.
She worked for 26 years as a craftsperson, making jewelry including her signature "puzzle ring." She sold her goods at Eugene's Saturday Market.
She was a certified family mediator with Family Mediation Service, a local nonprofit service for low-income families. She performed a volunteer mediation on the afternoon she went to the hospital, unaware that she had just two weeks to live.
She enjoyed teaching, knitting, kayaking and toys. Her interests included conservation, the environment and human rights.
Survivors include her life partner of 20 years, Kirk Houser; her father, of Naples, Fla.; three children, Tawasi of Denver, Colo., and Tashubi and Pahos Morningstar, both of Walterville; three brothers, Brian Loube of New York, Jonathan Light of Belize, and Julian Loube of Atlanta; three sisters, Susan Loube of Grants Pass, Patricia Cheetham of Washington D.C., and Pamela Loube of Lusby, Md.; and one grandchild.
The May 5 service will be at 1 p.m. at the Lamb Cottage in Skinner Butte Park in Eugene. Andreason's Cremation & Burial Service in Eugene is in charge of arrangements.
Family links:
Parents:
Samuel D. Loube (1921 - 2008)
Evelyn Egber Loube (1920 - 1996)

Sibling:
Julian M. Loube (1945 - 2012)*
Karen Elizabeth Loube (1951 - 2002)