Walt Whitman
High School
Class of 1969
In Memory
Ivy Ash (Belles) VIEW PROFILE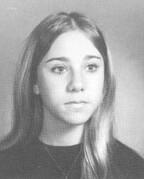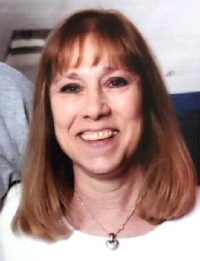 In Memory of Ivy Lynn Ash Belles 1951 - 2018
Ivy Lynn Belles, 67, passed away Sunday, September 30, 2018. She is preceded in death by her father Bernard Ash. Left to cherish her memory are her mother, Anita Ash; her loving husband of 41 years, Donald Belles; daughter, Laura Rowell and husband, Mitchell; brothers, Stewart Ash, Jonathan Ash and wife, Nancy; sister, Sherry Walter and husband, Ronald; grandchild, Juliette Rowell; and a host of other family and dear friends.
Ivy was a loving and devoted wife, mother and newly made grandmother. As the wife of a United States Air Force Colonel, they were stationed many places and she enjoyed each one as much as the last. She liked cross-stitch projects, playing mahjong, tea rooms, collecting antiques, her tortoises, and especially working at Pearland Jewelry. Ivy was the ultimate fighter, surpassing the doctor's expectations, and she fought her battle for five years when only expected to live one. She was admired by everyone for her unbelievable strength. Ivy was able to see her daughter walk down the aisle, even walking down the aisle herself alongside her brother, Stewart, and danced with her husband at the wedding. She fought long enough to see the birth of her grandchild, Juliette, and held her in her arms at the hospital. She called her daughter every morning on Laura's way to work to tell her good morning and let her know she loves her. Ivy was the most trustworthy and selfless person you could ever meet. She always went above and beyond to make sure that her family was happy, she always put everyone before herself, and was truly an angel sent to Earth. You couldn't help but love Ivy, she made friends with anyone and everyone. Her Jewish faith was important to her and she made sure to pass it down to her daughter. Ivy had a beautiful soul that will never be forgotten, and she will be greatly missed by all who knew and loved her.
Services for Ivy will be held Tuesday, October 9, 2018 at Clayton Funeral Home, 5530 W. Broadway, Pearland, Texas 77581. The visitation will be held at 10:00 am and the service will follow at 10:30 am with Chaplain Jerry Stark officiating. Interment will follow at Houston National Cemetery in Houston, Texas.
https://claytonfuneralhomes.com/tribute/details/2704/Ivy-Belles/obituary.html#tribute-start
Click here to see Ivy's last Profile entry.