Walt Whitman
High School
Class of 1969
In Memory
Richard Cordtz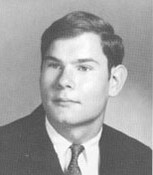 Richard Cordtz, 'The King of Lights,' is dead at 55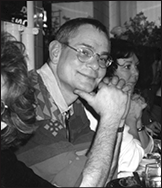 A Lower East Side resident for the past 30 years, Richard Cordtz died March 2 at St. Luke's Hospital at age 55. He had suffered a massive stroke at his home 18 days earlier.
Cordtz was a singer, producer, director and a well-known set and lighting designer, known to some by the nickname "The King of Lights." He is responsible for the colorful, sparkly strands of lights that drape the side of his apartment building near the corner of Bowery and E. Houston St. just south of the new Avalon Christie Place building with the Whole Foods Market. His sisters turned them on the night of his stroke and will leave them on until they burn out.
Cordtz was associate designer on productions ranging from Tom O'Horgan's "Senator Joe" at the Neil Simon Theater to Max Roach's concerts at Avery Fisher Hall, as well as several national and international tours of "Jesus Christ Superstar" and "Hair," Sam Shepard's "States of Shock" and "Mister" and Fred Rogers's last opera, "Josephine, the Short-necked Giraffe," shown annually on PBS.
He was a designer for Charles Ludlum's Ridiculous Theatre Company, and had a long working relationship with Judson Church, where he was a soloist in the choir. Cordtz lit the revival of Al Carmines's "Christmas Rappings" there in December, and directed productions for the church's centennial year.
Cordtz graduated from Stanford University in 1973 and attended the London Academy of Dramatic Arts. He sang in a cabaret act with his friend from Stanford, pianist Hugh McCarten, as "Dr. Wendell and Mr. Hugh," and also founded the Stanford Group, which funded other artists' projects for many years.
Cordtz had a long personal and professional collaboration with Mexican actress Anjelica Aragon and lit and directed her in plays in Mexico City.
He is survived by his partner Bill Stabile of New York City, his parents Milly Cordtz of Rye, N.Y., and Dan Cordtz of Miami, his sisters Wendy Eaton of New York City and Kay Cordtz of Patchogue, N.Y., and brother Jeff Cordtz of Atlanta, eight nieces and nephews and dear friends too numerous to mention.
A memorial was held on Saturday at the Rye Presbyterian Church in Rye, N.Y. There will be a celebration of his life at Judson Church this summer.
Source:
Volume 20, Number 44 | THE NEWSPAPER OF LOWER MANHATTAN | MARCH 14 - 20, 2008